A FAIR WORLD
FOR EVERYONE
Flying Broom Foundation
Uçan Süpürge (Flying Broom) started to operate on 13th November 1996 as a non-profit organization. It acquired the status of association in 2009. Uçan Süpürge Foundation was established in 2017. The founders are Halime Güner, Sündüz Haşar, Sevinç Ünal, Elif Topkaya Sevinç and Ayşe Ürün Güner.
22 years ago, we took on this journey with our belief in the heritage of women and women organizations. Although it was not a profit organization, it has been managed for long years by the executive board composed of Yıldız Ecevit, Filiz Kardam and Halime Güner. Today we continue with the Uçan Süpürge Foundation, building upon the experience and heritage of the past years operating as a company and an association.
Our Values
We are democratic: Flying Broom is a women's organization that believes in human rights. It defends nonviolence under all circumstances. Each and every employee/worker has a say in all of the processes in Flying Broom.
We are egalitarian and we defend gender equality: We use feminist values to reach absolute equality among humans. We advocate women's human rights and gender equality, while advocating sustainable life and the right to life for all living things. Flying Broom also endeavors to keep up with the ethics of civil society and rights based civic movements.
Who Are We, What Are We Doing?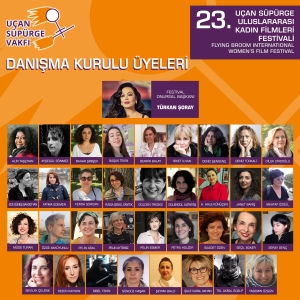 https://flyingbroom.org/wp-content/uploads/2020/03/danisma_kurulu_uyeleri-scaled.jpg
2560
2560
Uçan Süpürge Vakfı
https://flyingbroom.org/wp-content/uploads/2020/03/flying_broom-transparent_logo-without_protection_area-left.png
Uçan Süpürge Vakfı
2020-04-20 21:34:40
2020-04-26 16:16:37
Advisory Board and Selective Committees has announced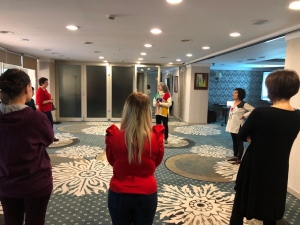 https://flyingbroom.org/wp-content/uploads/2020/03/Benim_Hayatim_Benim_Dansim_01.jpg
768
1024
Uçan Süpürge Vakfı
https://flyingbroom.org/wp-content/uploads/2020/03/flying_broom-transparent_logo-without_protection_area-left.png
Uçan Süpürge Vakfı
2020-03-24 00:24:56
2020-03-25 00:00:04
Workshop called 'My Life My Dance' (2019)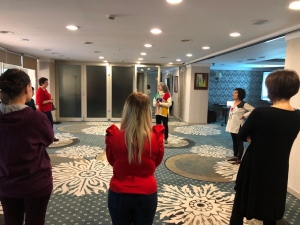 https://flyingbroom.org/wp-content/uploads/2020/03/Benim_Hayatim_Benim_Dansim_01.jpg
768
1024
Uçan Süpürge Vakfı
https://flyingbroom.org/wp-content/uploads/2020/03/flying_broom-transparent_logo-without_protection_area-left.png
Uçan Süpürge Vakfı
2020-03-24 00:24:56
2020-03-25 00:00:04
Workshop called 'My Life My Dance' (2019)